[Coronavirus Updates 3/17/20]
Hamster Crawl is postponed!
Cascade Connections is committed to hosting the Fifth Annual Hamster Crawl in a safe and responsible manner. At this time, we have tentatively rescheduled this event for September 12th. In a month leading up to the Hamster Crawl, we will consult advice and recommendation from local health organizations and will make final decisions accordingly.
Thank you for your understanding as we prioritize the health and safety of our event participants and the community.
Notice for the registrants:
If you have already purchased a ticket, we will be contacting you early next week with additional details.
---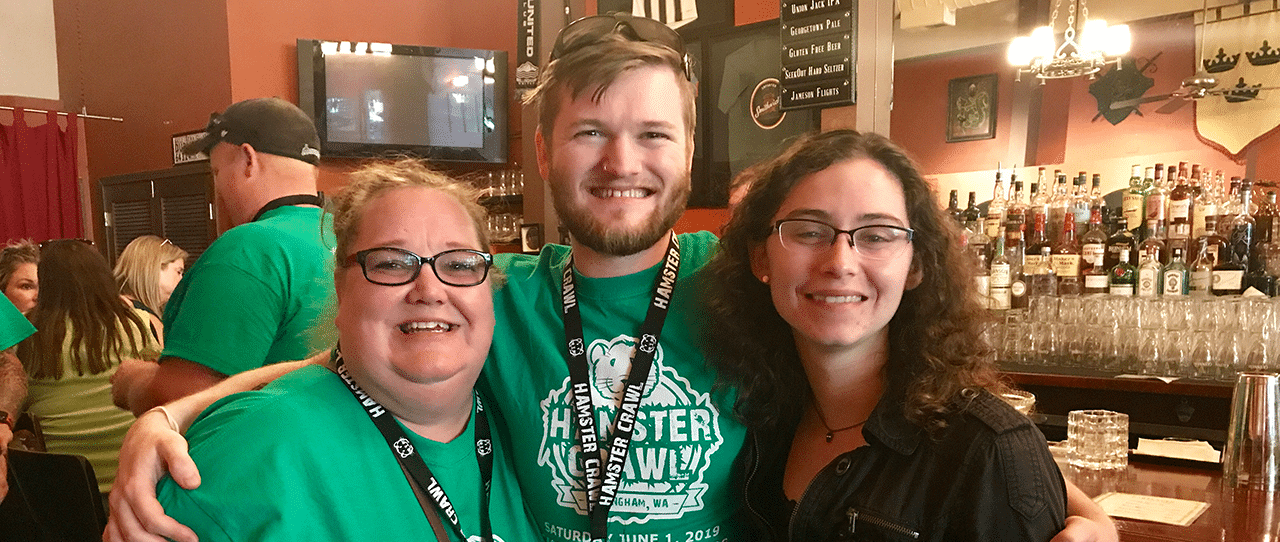 About Hamster Crawl:
Cascade Connections has partnered with Haggen Food & Pharmacy to bring you The Fifth Annual Hamster Crawl!
The Hamster Crawl is a walking tour of eateries, bars, and breweries in downtown Bellingham, Washington. During the Crawl, participating businesses will offer food and drink specials to individuals wearing our signature T-shirts/sweatshirts or lanyards. We look forward to seeing you there! All proceeds will benefit Cascade Connections, a nonprofit that has been serving people with disabilities in Whatcom County since 1980.
The Hamster Crawl starts at 3pm on September 12th. Starting and ending location is to be announced soon! There will be an Ending Party at the ending location from 8pm-10pm with raffle drawing and awesome prizes!