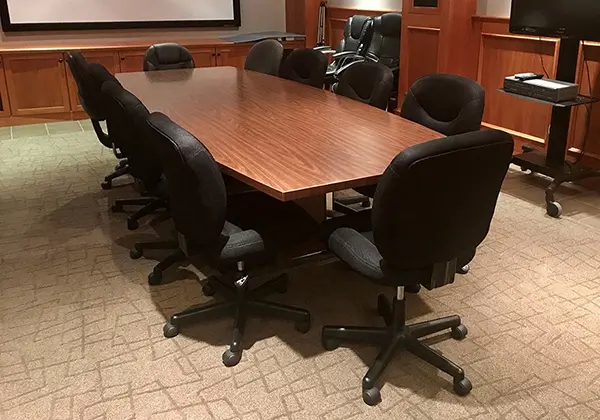 We Are Looking for New Board Members!
Are you looking for a unique leadership opportunity? Have you been yearning to put your talent in strategic thinking, financial forecasting, organization behavior, project management, or policy advocacy in the service of a great cause?
Cascade Connections is looking for leaders like you to join our board of directors. For 40 years, our volunteer board has been the strategic heart of our organization, ensuring that in our work for individuals with disabilities, we deliver real results, respond to changes in our community and always deliver the highest ethical standards to be worthy of our public support.
If you are one or more of the following, we would like to talk to you:
Energetic and entrepreneurial business people, who are not already overextended with other commitments, eager to apply their enthusiasm for changing the world.
Community leaders and philanthropists willing to engage their peers.
Astute governmental advocates who can assist in navigating the political landscape of policy development, funding, and legislation.
Leaders at our partner agencies—disability, education, community services—interested in building strong programs with us.
Health care professionals—doctors, nurses, public health, health associations.
Scholars/academics who want to put their expertise in disabilities and mental health promotion, children, youth, and families to work in the community.
Parents/grandparents and others who have a demonstrated talent, joy, and energy in chairing successful fundraising events and promotions.
If you hold yourself to high expectations, then you will find board service very rewarding. We are looking for folks who will:
Attend a board meeting once a month
Actively serve on one of our committees: Strategic Planning, Policies and Procedures, Finance, Development/Marketing/Public Relations
Advocate for our needs in the community and among your colleagues and peers
Be always curious to learn more about the field of disability as well as non-profit governance
Make a personal, charitable contribution to Cascade Connections, to the best of one's ability
If you are interested in being considered for our board, please read the Statement of Faith and Board of Directors Requirements and contact George Beanblossom at (360) 714-9355 ext. 1107 or [email protected].
---
Board of Directors
Joe Tejeda, President
Joe Tejeda is a husband, father of three, and commercial insurance broker at Rice Insurance, based in Bellingham. When he isn't enjoying his work or family, he is dedicated to spending his time working with causes close to his heart. Joe is one of six siblings, growing up in the Northern California foothills. Growing up in a large family that was both wonderful and layered, he had an older brother with a mental disability. Watching his brother excel and create a life outside of his disabilities motivated Joe to want to help others do the same. Outside of Cascade Connections, Joe finds celebrating and supporting his brother in the programs he is active in to be a rewarding and positive way to stay involved in his life.
Mark Hildebrand
Mark Hildebrand was born in Bremerton, WA but moved to California at a young age where he was diagnosed with cerebral palsy. He went on to be an Eagle Scout and earned his BA from Saint Mary's College of California and his MA in Recreation Education at the University of Iowa. Mark worked on United Cerebral Palsy's board in the 1970s before moving to Lynden in the 80s. He has been a member of the Knights of Columbus since the 1980s. As a Cascade Connections board member, Mark enjoys seeing the ins and outs of our organization and contributing to our mission.
Larry Stegink
Shara Davis