ALL STUDENTS — Please also read these documents before you attend the class:
---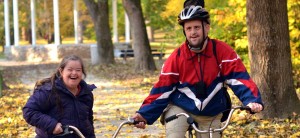 We provide relevant, Department of Health (DOH) approved, continuing education (CE) classes for the home care aide and long-term care worker. Our knowledgeable and friendly instructors are here to help you complete your 12 hours of CE requirement. We offer online, classroom, and on-site training. If you have a particular class or subject you are looking for and do not see it offered, email us and we will do our best to accommodate your training needs.
---
Two-Day/12-Hour CE Bundles:
Save on your CE with Cascade Connections' two-day/12 hour CE bundles!

Currently no Two-Day/12-Hour CE Bundles classes offered.
Online CE Classes:
Class
Date
Bloodborne Pathogens (Online Self-Study Class)
Register
Food Handling For Home Care Aide (Online Self-Study Class)
Register
Beyond First Aid
Class
Date
Beyond First Aid - Virtual Live Class (January 2022)
Register
Beyond Mandatory Reporting
Dementia Specialty Training:
First Aid/CPR/AED:
Class
Date
Adult and Pediatric First Aid/CPR/AED (Blended Class)
Register
Mental Health Specialty Training:
Nurse Delegation:
Class
Date
Nurse Delegation (Self-Study Class)

April 10, 2020 4:15 pm
April 10, 2020 4:15 pm

Register
Peer Coaching:
RIGHT RESPONSE:
Class
Date
RIGHT RESPONSE Advanced Re-certification Workshop (January 2022: STAFF ONLY)
Register
RIGHT RESPONSE Elements+ Re-certification Workshop (January 2022: STAFF ONLY)
Register
Traumatic Brain Injury: