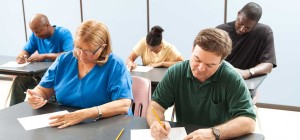 ---
We offer interactive and up-to-date trainings, both online and in a classroom setting, for caregivers, home care aides, and families. Our trainings are Department of Health (DOH) approved to provide the Washington State Department of Social and Health Services (DSHS) required trainings. We continue to add new courses so check back with us often.

On-Campus Classes
Our home care aide (HCA) 75-hour training certification prepares you for your career in caregiving. We provide interactive, hands on learning for our students. This course is accredited and state-approved.
We provide relevant, Department of Health (DOH) approved, continuing education (CE) classes for the home care aide and long-term care worker.
---
Online Self-Study/Blended Classes