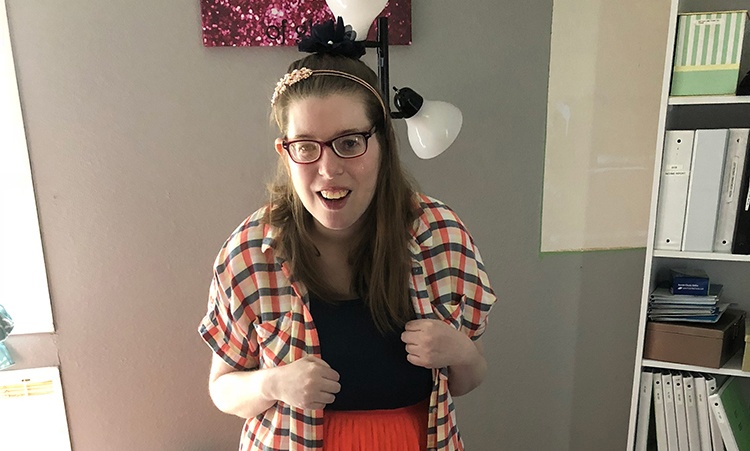 Amy, who lives at Cascade Christian Home, is a humorous, artistic, and caring woman. She loves to sing songs and dance to upbeat music. She enjoys laughing at funny noises and watching America's Funniest Home Videos. She helps out at the library cleaning books and is a very responsible and loving pet owner to her pet guinea pig.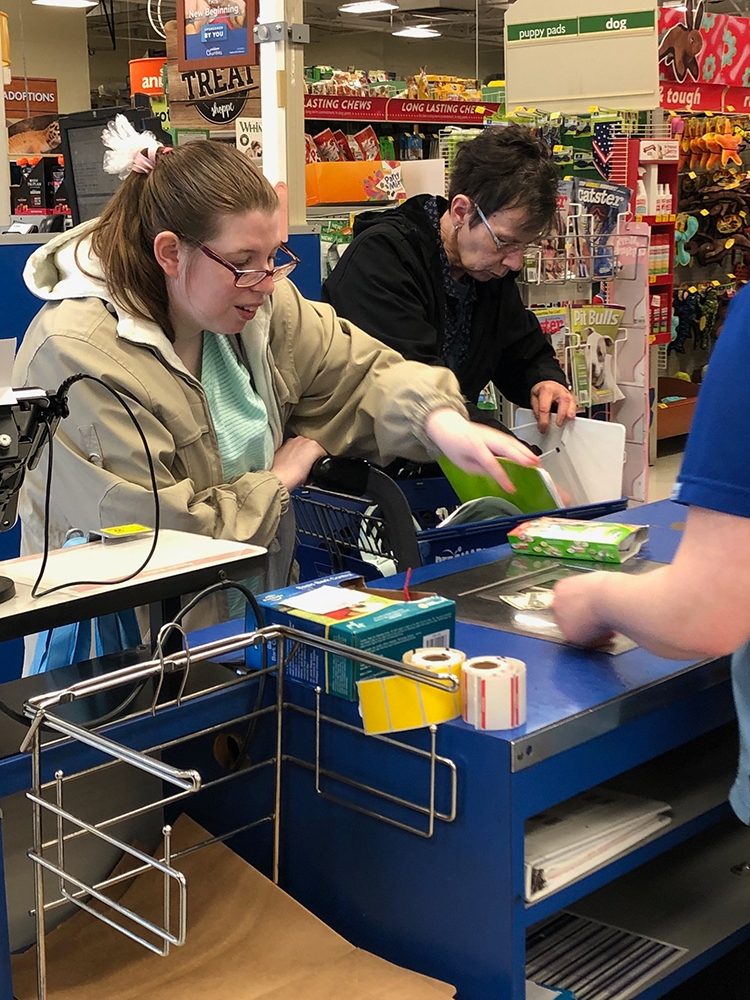 But only a few short years ago describing Amy would've sounded a lot different. When Amy first came to live at Cascade Christian Home, she hardly ever spoke, other than giving yes or no answers. She was often scared and would either freeze or physically lash out if someone got too close. She needed a large amount of assistance with all daily tasks.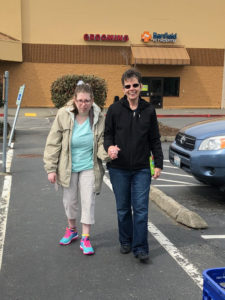 Now, her housemates and staff are so pleased to see her enjoy her life. Her direct support professional Bridget says when she first met Amy, "She was very quiet and was scared to even walk next to other housemates or speak to anyone not talking directly to her. Now she's developed a huge personality no one had seen before! She will talk to her housemates across the room, she loves to joke around and pull pranks on staff. In public she will greet the checker at the store, say her order at a restaurant, and generally she is less afraid of being herself, both at home, and in the community."
She now also needs less assistance in daily tasks. She brushes her own teeth, brings her dishes to the kitchen and puts them in the sink, and is able to walk to and from the bathroom all on her own. Amy's staff at Cascade Christian Home are all very proud of her accomplishments. Her housemates enjoy her sense of humor and her dance moves! We're all excited to continue to watch Amy grow in her independence.
Amy's success would not have been possible without your prayers and your generous financial support. By partnering with us you help us provide the needed supports and training to help people like Amy develop their gifts and talents so that they can live independently and thrive in their community.