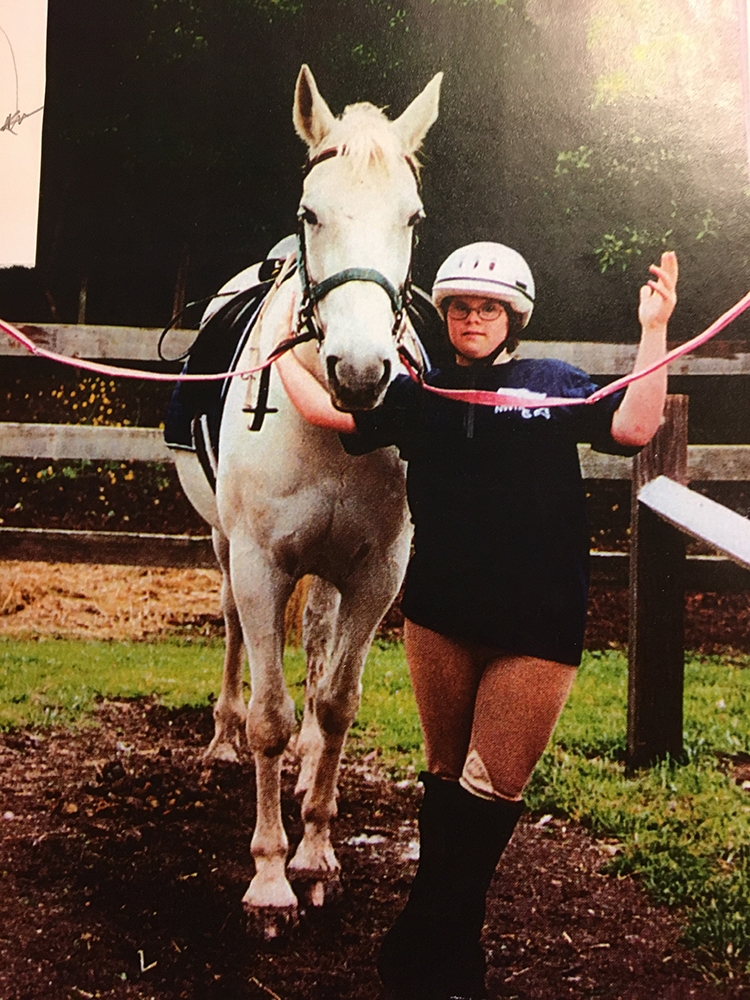 Laura is a fun, talented, and ambitious woman. Not only is she active in a variety of sports, including basketball, swimming, and horseback riding, but Laura is also an avid poet and loves arts and crafts. In her spare time, Laura enjoys reading, writing, researching, and learning new and exciting things. When she is not busy completing all these activities, Laura works at the local university as a utility worker, where she has worked for over 12 years. Because of her packed schedule, Laura greatly appreciates Cascade Connections: Home Care and their flexibility in her care aide schedule, so she can balance her busy life.
Laura started with Cascade Connections: Home Care in 2016. Since then, Laura has thoroughly enjoyed spending quality time with her care aides as they help her accomplish her many goals. Laura's goals include trying Western style horseback riding in wide open spaces as well as living a healthy lifestyle by exercising, eating balanced meals and practicing beneficial relationship skills with her boyfriend. Laura likes to work with supportive care aides to help her accomplish her goals. For her health goals, Laura loves to dance and play sports with Special Olympics for exercise. Laura regularly attends a Zumba class and dances with care aides at home. Laura and her care aides also prepare healthy meals together and create balanced plates to make sure Laura is getting all her essential nutrients.
Laura's favorite part about Cascade Connections is that the agency is reliable and always sends care aides that match her personality and lifestyle. We greatly appreciate Laura for sharing her story and experiences with Cascade Connections: Home Care.
Laura's success would not have been possible without your prayers and your generous financial support. By partnering with us you help us provide the needed supports and training to help people like Laura develop their gifts and talents so that they can live independently and thrive in their community.