Written by Nikki Kilmer, Program Director of Bellingham Supported Living (Now Cascade Connections Supported Living)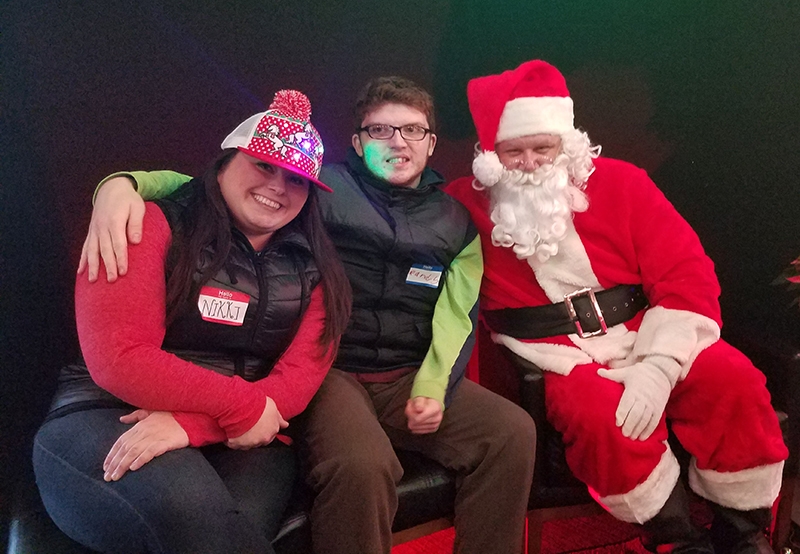 In March 2018, Cascade Connections received a referral packet for a young man looking for residential support services. Sometimes these referral packets can be overwhelming, as they highlight the behavioral challenges of the individual and not necessarily any strengths. As the Director of Cascade Connections' Bellingham Supported Living program, my initial response was to tell our state Case Resource Manager, "No way!" However, as the days passed, I began to second guess my response. While there were some definite risks, could we really say no to someone in need? Cascade Connections' values state, and I believe, that every person has value and a place in our world, and that they were made with purpose and deserve community, a sense of belonging, and love. When Cascade Connections says, "Opportunities for Everyone," we really do mean everyone! Who were we to not give him a chance at the very least? After talking to my team, we were all in agreement that we should meet with the young man in Mount Vernon's foster care system.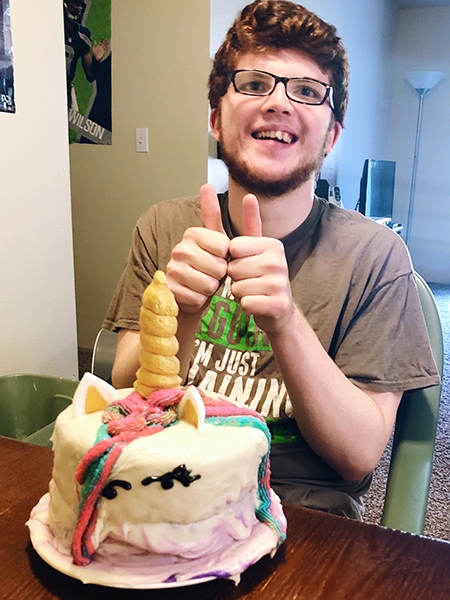 It was late March when we met Randy for the first time at the Children's Administration Office in Mount Vernon. We were nervous and not sure what to expect. Our apprehensions went away as we spoke with this fidgety young man. He started by sharing with us his love for Harry Potter. Then he asked each of us what kind of cars we drove. Randy was much different in person than the referral packet made him seem! Shortly after that meeting, we decided that we wanted to take a chance and move forward with providing support for Randy. As I have since watched all the pieces fall into place, I have no doubt there was a greater plan and purpose in all of this. Randy may have exhibited some challenging behaviors at times, but he has also had a very challenging life.
After being placed into foster care at a very young age, Randy experienced trauma in his first foster placement. Randy then spent the rest of his childhood bouncing from one foster family to another. The more we learned about Randy's past and his experiences, the more some of his challenges make sense, and the less concerned we were about our ability to support Randy well. We spent time shadowing Randy in his Community Transitions class, and attending appointments with counselors and his team at Secret Harbor to help make the transition as smooth as possible.
Now, Randy has transitioned into living in his own home, with supports from Bellingham Supported Living. He is doing well, he is finishing his last year of the Community Transitions program and through them is working on finding a job. Randy likes to go for walks and hikes in the community, volunteer with animals, participate in community activities through the Max Higbee Center, and attends Christ Church Bellingham. Thanks to the support he receives from Cascade Connections, Randy is happy, thriving, and gaining independence every day.
Randy's success would not have been possible without your prayers and your generous financial support. By partnering with us you help us provide the needed supports and training to help people like Randy develop their gifts and talents so that they can live independently and thrive in their community.