We are thrilled to announce that we have reached our fundraising goal for the new wheelchair van, mostly thanks to a huge donation from Haggen! By donating $42,750, Haggen single-handedly has supplied over 90% of the funds needed to purchase a wheelchair van. This is not the first time that Haggen has come through for Cascade Connections. Far from it! Haggen has donated toward our fundraisers for years. In fact, Haggen also made a huge donation toward the last wheelchair van we bought! Words cannot fully express what this kind of support means to us. THANK YOU, Haggen, for supporting Cascade Connections as we work to improve quality of life and community belonging for those we serve. Our community is so fortunate to have your generous support.
To learn more about the history of Cascade Connections' partnership with Haggen, check out this WhatcomTALK article.
We would also like to thank the following businesses, all of which also made donations during our 2022 Wheelchair Van Fundraiser: Bellingham Community Food Co-Op, First Fed, Harbor Lands Company, HUB International, Oasys, Inc., Rusty Wagon Old Tyme Food, Scholten's Equipment, Van Loo's Auto Service, Van's Plumbing and Electric, Inc., and WECU. Many thanks to these businesses and to all individuals who have donated toward the new wheelchair van!
Sponsoring Business Highlights

For almost 90 years, Haggen has been the local, neighborhood grocer. Haggen sustain partnerships with their local farmers, ranchers, fisheries and businesses to bring the very best to our community markets. The stores offers fresh, local produce, sustainable seafood, fresh meat, a scratch-made bakery, a vibrant delicatessen and a wide assortment of organic, gluten-free, local and specialty items. Haggen is a strong advocate of engaging and supporting the communities, and through collaborations with hyper local non-profit organizations, in-kind donations, and in-store engagement, their Community Giving program brings positive, lasting change to the communities.

HUB International is a leading North American insurance brokerage that provides employee benefits, business, and personal insurance products and services.

First Fed is serving customers and communities since 1923. Currently, First Fed has 16 locations including 12 full-service branches in Clallam, Jefferson, King, Kitsap, and Whatcom counties. In the past 7 years, First Fed has donated over $8 million to non-profit organizations through our bank and foundation. In 2022, our team volunteered over 6,500 hours with non-profit organizations.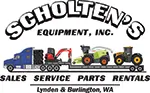 Located in Lynden, Washington, the hub of the agriculture community in Whatcom County, Scholten's Equipment is one of four major agriculture equipment dealers in an estimated 20 million dollar total local market. Scholten's has a substantial market built up in the rest of Washington, Oregon and British Columbia, Canada.

Van Loo's Auto Service, family owned & operated, has been helping customers in the Lynden and surrounding area with their vehicles since 1966.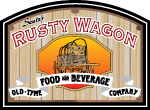 Van's Plumbing and Electric, Inc.