We have closed the end-of-year fundraising page. On behalf of our organization, we would like to thank you for your donation. Your contribution, and the contributions of others like you, go a long way to supporting our mission!
---
At Cascade Connections, our mission is to empower individuals with disabilities to enhance their quality of life. We believe that as people, we are all more alike than different, and that everyone deserves the opportunity to succeed. We work every day to fulfill that mission by supporting people with disabilities to live and work in Whatcom County.
---
This year has been challenging for us. Unexpectedly, the drain field at Cascade Christian Home (CCH) failed earlier this year. Beginning of the construction
CCH, our original facility on King Tut Road in Lynden, serves eight adults with developmental disabilities. As the needs of the people we serve have changed over the years, and as we've needed more staff to be on site to support them, the demands on the septic system have grown. This was not a situation we could afford to ignore, and we spent over $50,000 to fix it.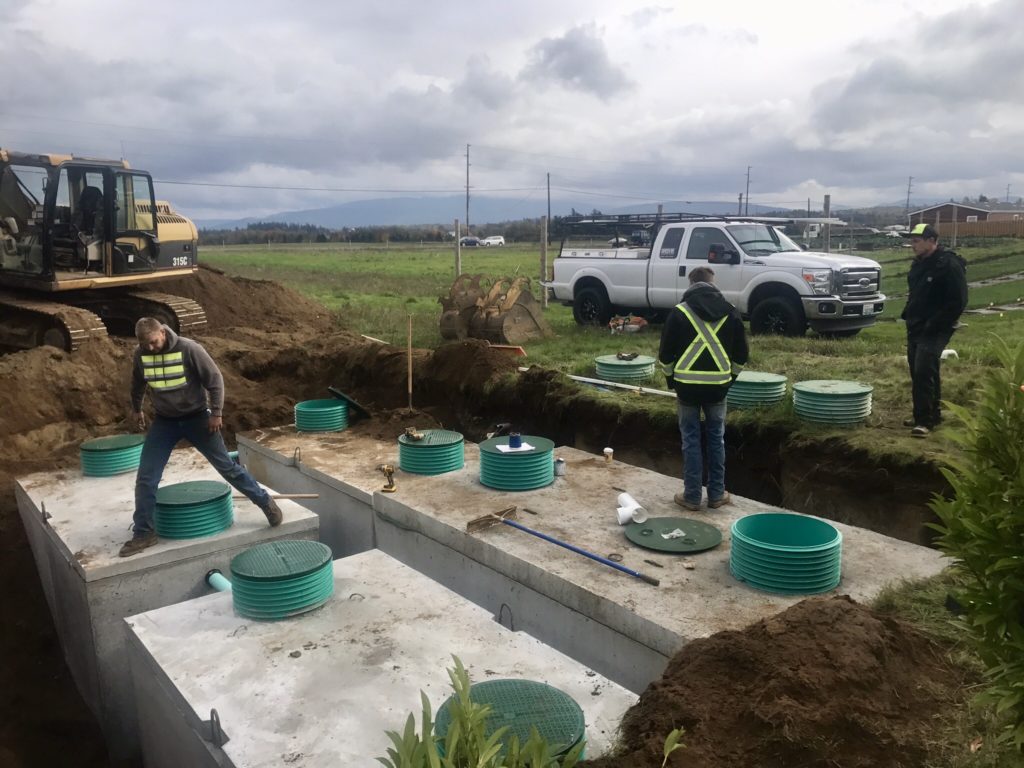 Septic backup can be hazardous, and we are required to keep our septic system up to date. If we were not able to replace the septic tank and drain field, we risked losing our license and our ability to provide support to our clients. This could have potentially led to having to uproot eight clients from their home, taking them out of a familiar environment and routine, while also impacting 21 staff positions. If that had happened, the independence that our clients have worked so hard to gain while at CCH could have been completely lost. It is possible that some clients would not have been able to be placed in other programs due to funding restrictions, as well as the level of support these clients need due to their disability level. For our clients, CCH is not just a house. It is their home.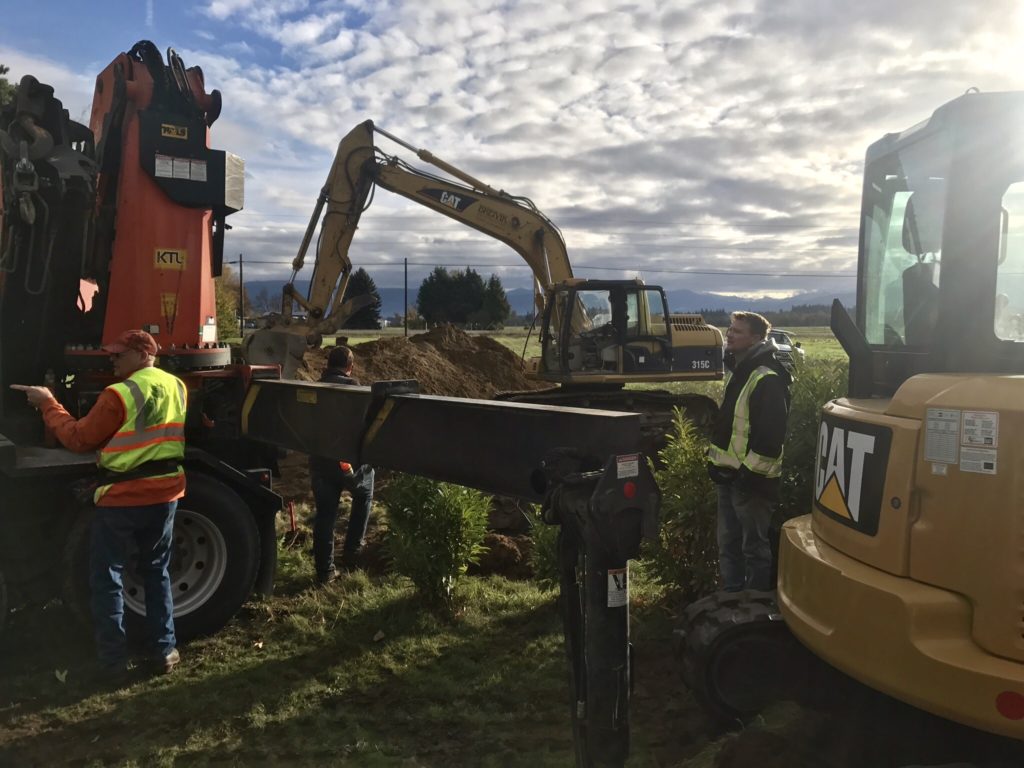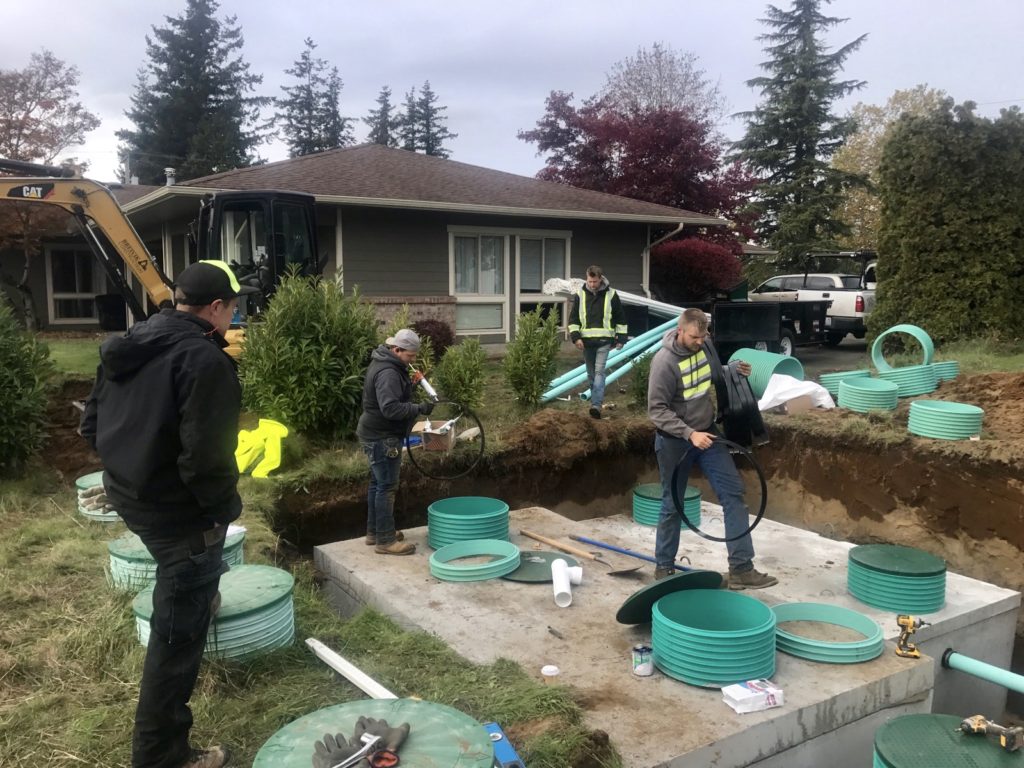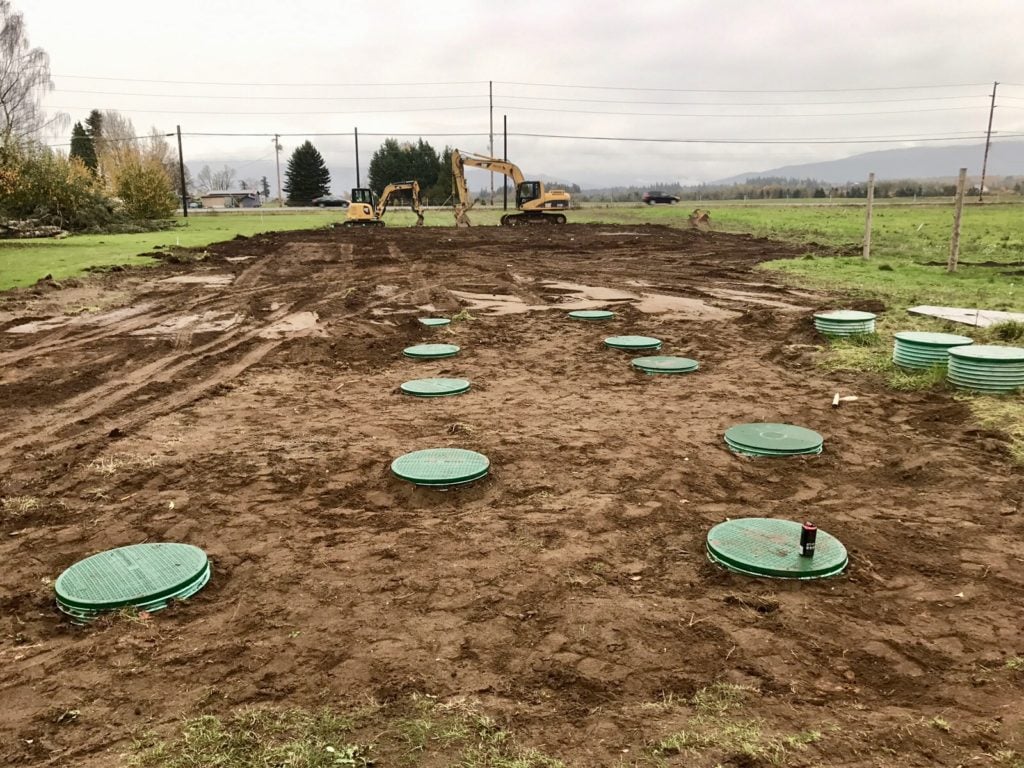 Luckily, we have an emergency reserve for situations such as this, and we were able to pull from it to pay for the drain field to be replaced. However, this means that we need to refill those reserves so that we are prepared for whatever may come our way in 2019.
---
This year has not been all struggles, though. This spring, Cascade Connections received a referral for Randy, a young man looking for residential services. Randy with his new bedHe was in the foster care system, and had experienced trauma from a young age. Despite his behavioral challenges, we knew that he deserved the opportunity to live in the community. Randy on his birthdayHe was able to transition to living in his own home with support from Cascade Connections' Bellingham Supported Living program. Randy is doing well, he is finishing his last year of the Community Transitions program and through them is working on finding a job. Randy likes to go for walks and hikes in the community, volunteer with animals, participate in community activities through the Max Higbee Center, and attends Christ Church Bellingham. Thanks to the support he receives from Cascade Connections, Randy is happy, thriving, and gaining independence every day.
This holiday season and into the coming year, we ask you to consider partnering with us to support the lives of people with developmental disabilities in Whatcom County with your donation.
---
---
The unexpected cost of the drain field cost us over $50,000. We need your help to recover those costs so that we can continue to grow and support people like Randy, and all of the people who call Cascade Christian Home their home. Without the support of our community, we would not have been able to provide services to any of those individuals.
We believe that we are all more alike than different and that everybody deserves the opportunity to enhance their quality of life. We believe that everyone deserves the opportunity to live and work in the community. But without your support, we cannot fulfill this mission.
Thank you for partnering with us and making a difference in someone's life.
#OpportunitiesForEveryone
#CascadeConnections